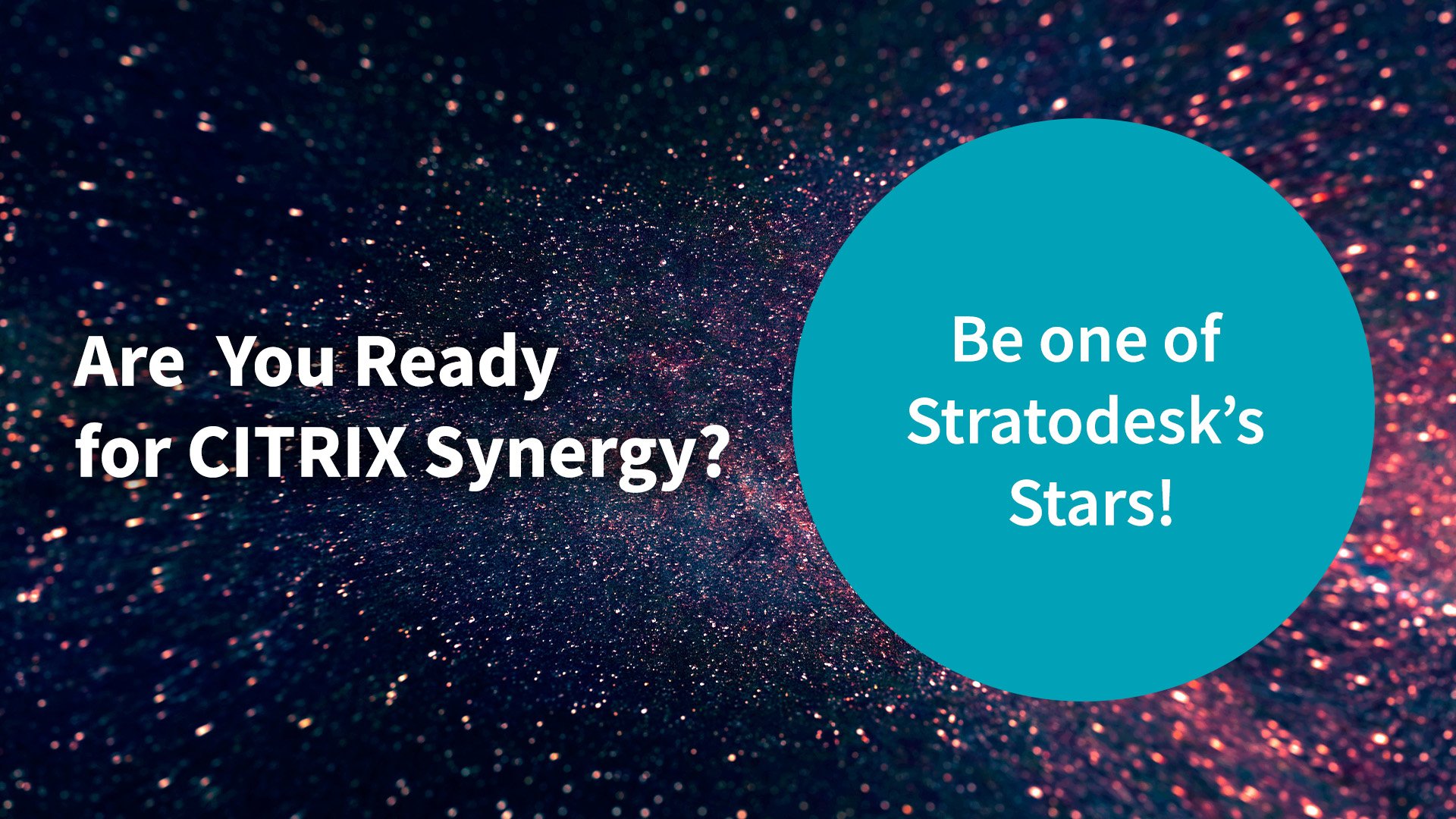 Stratodesk Customers have the chance to share their story at Citrix Synergy 2019 Booth 405
Current or past Stratodesk customers have a chance to be on one of the stars this year at Citrix Synergy 2019. At our booth we will be interviewing customers about what made their experience with Stratodesk so great. Expect fun and insightful questions that will let you show off your expertise to the world. As an added incentive, anyone who joins us for an interview will get a special gift.
Sign Up For Your Interview at the Show!
The Types of Questions We Will Ask You:

1) How you've used NoTouch OS to achieve your business goals?
2) How NoTouch Center has saved you time and money automating your management?
3) How have you used the Citrix Ready workspace hub? What benefits have you experienced from using it?